"With Kate in the room there was a palpable confidence-boost that extended outward. Because of Kate I am more inquisitive of what I write and more intentional in how I live. Her smile was backed by sheer joy and authenticity—and that's why it was so darn effective!"
Swati Avasthi is the author of two novels for young adults. Split received the International Reading Association Award, Cybils Award, received recognition from 15 US state awards committees, and has been translated into four languages.  Chasing Shadows received several starred reviews from School Library Journal, Publisher's Weekly, and was listed as a Best of 2013 by Kirkus, Bank Street College, and YALSA.  Swati holds a BA from The University of Chicago, an MFA from University of Minnesota, and teaches at Hamline University.  swatiavasthi.com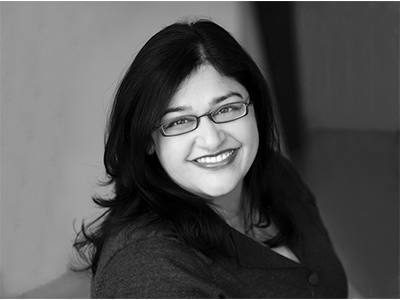 Samantha M Clark is the award-winning author of THE BOY, THE BOAT, AND THE BEAST and the forthcoming ARROW (summer 2021), both published by Paula Wiseman Books/Simon & Schuster. She has always loved stories about ordinary people in extraordinary circumstances. After all, if four ordinary brothers and sisters can find a magical world at the back of a wardrobe, why can't she? While she looks for her real-life Narnia, she writes about other ordinary children and teens who've stumbled into a wardrobe of their own. In a past life, Samantha was a photojournalist and managing editor for newspapers and magazines. She lives with her husband and two kooky dogs in Austin, Texas. Samantha is the Regional Advisor for the Austin chapter of the Society of Children's Book Writers & Illustrators, and explores wardrobes every chance she gets. Sign up for news and giveaways at SamanthaMClark.com. Follow her on Twitter @samclarkwrites, Instagram @samanthamclarkbooks, Facebook at SamanthaMClarkAuthor, and Pinterest at SamClarkWrites.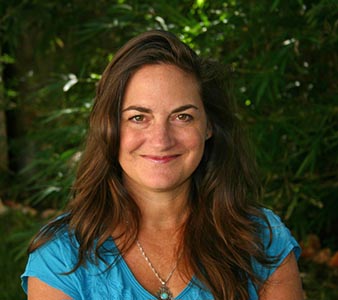 Anika Fajardo was born in Colombia and raised in Minnesota. She is the author of a book about that experience, Magical Realism for Non-Believers: A Memoir of Finding Family (University of Minnesota Press, 2019), which was a 2020 finalist for the Minnesota Book Awards and awarded Best Book (Nonfiction) of 2020 from City Pages. Her debut novel for young readers is What If a Fish (Simon & Schuster, 2020). Her writing for adults and children has appeared in numerous publications including Brief Encounters: A Collection of Contemporary Nonfiction (Norton) and Sky Blue Water: Great Stories for Young Readers (U of Minnesota Press). She has earned awards from the Minnesota State Arts Board, the Jerome Foundation, and the Loft Literary Center. Anika works with writers of all ages both one-on-one and in the classroom and teaches in Augsburg University's MFA program, where she mentors creative nonfiction writers. She also creates and designs websites for writers, artists, and other creatives. anikafajardo.com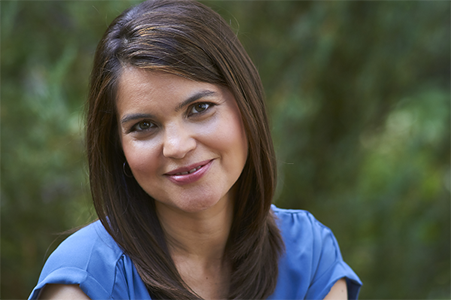 Betsy is a middle grade writer and active member of SCBWI. Her work in progress novel was chosen as the Most Promising Middle Grade Manuscript by SCBWI PA West faculty. She is the co-founder of Kate's Kid Book Bash, a children's book festival that celebrates Kate's life and benefits one of her favorite organizations, Reading is FUNdamental/Pittsburgh. Betsy is represented by Emily van Beek of Folio Literary Management. betsyfitzpatrick.com
Sharon G. Flake's breakout novel, The Skin I'm In, sealed her reputation as an internationally recognized children's and young adult author. Flake's work  has since gone on to earn her numerous awards and recognitions, including several Coretta Scott King Honor awards; the Kirkus Review's Top Ten Books of the Year; the YWCA Racial Justice Award; the Detroit Public Library's Outstanding Book of the Year Award; ALA's Best Books for Young Adult Readers; The New York  Public Library's Top Ten Books for the Teen Age; 100 Books Every Teenage Girl Should Read and more.  Last year, Flake's novel, The Skin I'm In, celebrated twenty years in print.  The follow-up to the book hits bookstores in 2020. sharongflake.com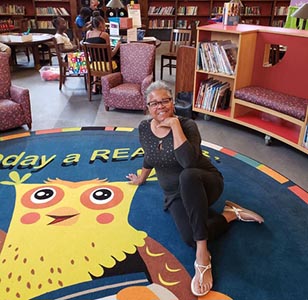 Ruta Sepetys is an internationally acclaimed, #1 New York Times bestselling author of historical fiction published in over sixty countries and forty languages. Sepetys is considered a "crossover" novelist as her books are read by both teens and adults worldwide. Winner of the Carnegie Medal, Ruta is renowned for giving voice to underrepresented history and those who experienced it. Ruta credits SCBWI for launching her career. rutasepetys.com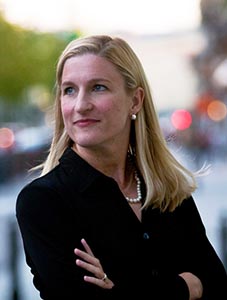 Courtney "Court" Stevens grew up among rivers, cornfields, churches, and gossip in the small town south. She is a former adjunct professor, youth minister, Olympic torchbearer, and bookseller at Parnassus Books in Nashville, TN. These days she writes coming-of-truth fiction and is the community outreach manager for Warren County Public Library in Bowling Green, KY. She has a pet whale named Herman, a bandsaw named Rex, and several novels with her name on the spine. courtneycstevens.com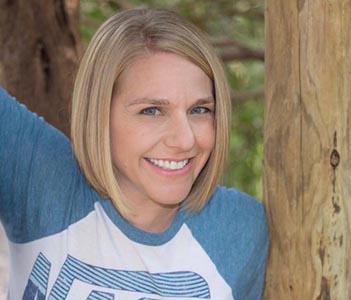 Brittany J. Thurman is an author of books for children. Her debut picture book, Fly, will be published Fall, 2021 by Caitlyn Dlouhy Books. Brittany is a former library Children's Specialist, where she read to thousands of children across Pittsburgh. She currently resides in Louisville, Kentucky. No matter where Brittany goes, she always remembers Kate's smile and her unwavering encouragement. brittanythurman.com   
Kristin O'Donnell Tubb is the author of Zeus, Dog of Chaos, The Story Collector series, A Dog Like Daisy, John Lincoln Clem: Civil War Drummer Boy (written as E.F. Abbott), The 13th Sign, Selling Hope and Autumn Winifred Oliver Does Things Different. In 2021, watch for the companion book to Daisy and Zeus, titled Luna Howls at the Moon. Kristin lives near Nashville, Tennessee with her bouncy-loud family. Just like her two dogs, she can be bribed with cheese. kristintubb.com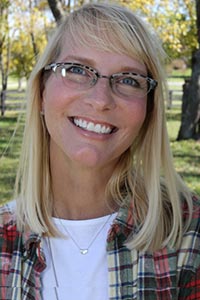 Heather Zenzen earned her degree in political science but has never been a politician. Instead, she's worked at a circus, earned an insurance license, currently toils with code on the interwebs. She also writes YA, and her work was awarded SCBWI's Sue Alexander Most Promising New Work Award in 2016. Heather also received a Minnesota State Arts Board Artist Initiative grant in 2017. She's represented by Sara Crowe at Pippin Properties. heatherzenzen.com